Aluminum and Metal Tokens
Multipurpose in Use
Personalized metal and aluminum tokens can be used for many purposes and occassions: alcohol awareness campaigns, awards, commemmoratives, anniversaries, church events, incentives, ... . Discover more about these tokens here!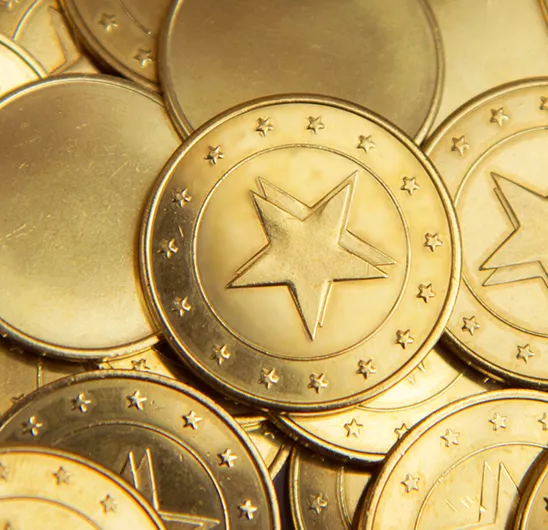 Metal Tokens
Our metal tokens are ideal for use in lockers or vending machines, as a nice souvenir or as a means of payment during your exclusive event. These tokens are hard-wearing and can be used intensively without problems. Personalize the tokens and have your unique message embossed on 1 or both sides. This means your design will be in relief on the tokens. To ensure that our metal tokens work perfectly in your vending machine or locker, it is important that they match a specific weight and diameter. If you would like to test if our tokens are suitable for your application, do not hesitate to contact us. We will be happy to send you some samples to try out.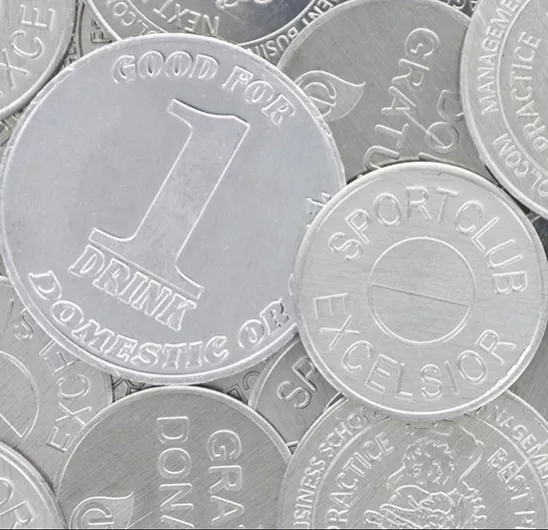 Aluminum Tokens
With our aluminum tokens you get your hands on a multifunctional and stylish product. Whether you want to use them as an eye-catching souvenir or marketing tool, these tokens are perfect. Have them embossed with your unique design on one or both sides. Your logo will be in relief on the token. Our aluminum tokens are non-magnetic, moisture-resistant and do not rust, meaning you can use them for your next event without worry.
Want more information about the sizes and specifications?
Contact us!